The 7 Cs of Daikin's VRV Home Central AC
October 26, 2022 | 06:45 AM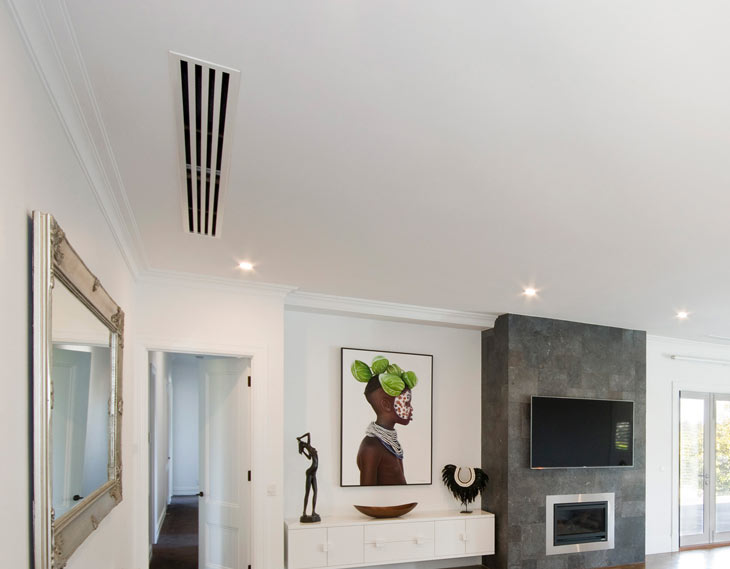 The Daikin VRV System first launched in Japan over 3 decades ago, set Daikin's expertise and leadership in the industrial sector. Similarly, today, Daikin's VRV Home air conditioners are setting new standards of innovation and technology in the B2C category with an energy-efficient and space-saving solution.
Unlike your traditional split and inverter AC, Daikin VRV Home is a cooling solution that doesn't need a dedicated outdoor unit for each indoor unit. Instead, it can combine up to eight indoor units with one outdoor unit - saving you a lot of space and improving working efficiency. It is available for high-wall split ACs as well as ceiling-mounted duct ACs.
Here's a look at 7 cool features of this next-gen innovative central air conditioning system that's sure to make you invest in one!
Cooling - An outdoor unit with a 4HP capacity can run 6 indoor units. Similarly, a 5HP outdoor unit can run 6 indoor units and a 6HP outdoor unit can be used to run 8 indoor units. Daikin VRV Home clubs the best of engineering and technology with luxury. It utilizes space efficiently and creates no hassles during installation.
Comfort - VRV Home gives the same, if not better comfort that you expect with a brand like Daikin. Multiple indoor units cool all your different rooms as per your family's liking and give the least trouble with just one outdoor unit that can easily be placed on your balcony or can be wall mounted as well.
Convenience - A single system that's controlling the cooling function of your entire home, what could be more convenient for you? In terms of maintenance as well, since it's just one trunk-size outdoor unit, cleaning becomes easier, and it's well equipped to take heavy loads as well.
Coziness - The sophisticated, comforting technology gives you the optimum moisture level, temperature, and airflow distribution control, making you feel as cozy as possible in your home.
Concealing - A box or window AC used during the good old days used to disturb your home aesthetic, didn't it? Then, with the evolution of technology came split-ACs looking much sleeker and suiting your interior design. Now with VRV Home, you can get your indoor units ceiling-mounted or as high-wall split ACs, giving you a minimal look and feel. The single outdoor unit can also be aesthetically placed on your balcony, giving you more space for home décor.
Contemporary - Daikin has always been a leader in providing tech-driven solutions that drive the future. The VRV industrial central AC as well as the VRV Home central air conditioning system have a creative and modern design that makes your space a personal haven.
Caring - The VRV Home is a perfect example of how Daikin strives to create a pleasant environment for you and your loved ones. It takes care of your basic cooling needs across your house, provides the best of features under your control, saves ample space for your family, and is energy-efficient keeping in mind the environment and the economy.
What's more?
The indoor units are compact and sleek to fit into any plaster ceiling, giving you the flexibility to design your home as you please, without worrying about your cooling solutions. Through this, VRV Home ensures the perfect harmony of functionality and aesthetics.
Lastly, you can also choose from a wide range of air discharge and suction methods to go with the interior design of your home, giving you your ideal home look with the simplest of installation processes. To learn more about VRV Home visit: https://www.daikinindia.com/products-services/vrv-air-conditioner/vrv-home