All You Need to Know About VRV Home ACs
March 15, 2022 | 07:15 AM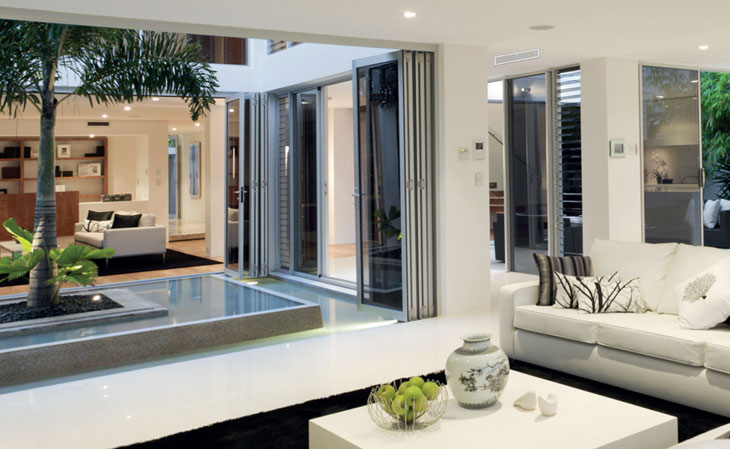 If you are yet to hear about Daikin's patented VRV technology, then this is the one-stop shop for you to read up on. For several years, VRVhome has continued to be an industry leader and technology innovator in the air conditioning industry. The VRV system is one such milestone that proves our metal.
First launched in 1982, the Daikin Patented VRV System has been capturing global markets for over three decades. More recently, we launched the next generation VRV X systems for the widening needs of our consumers. This VRV X System improves energy savings, is easy to install and is the most advanced air conditioning system in the world, ideal for large and small spaces.
However, you must be thinking that this high efficiency central AC is best suited for large spaces or businesses. What has that got to do with our homes? Well, while the VRV home are designed for a B2B clientele like offices and hotels.
What is the VRV Home AC?
Opening doors to an incredible air conditioning solution for your home, the Daikin VRV Home AC appeals to a new set of audience – you, the end-consumers with beautiful, lavish homes. You read that right! Your homes can now have a high efficiency central AC with no installation hassles for multiple air conditioners.
How does the VRV Home AC work?
The VRV home combines up to eight indoor units in one, single outdoor unit. This means that you can have air conditioning installed in 8 rooms, all connected with a single compressor unit that can be installed in your balcony or outside duct area.
Essentially, with this mechanism, you can save ample space and have a much sleeker interior design. The trunk-shaped outdoor unit is compact in size and can either be grounded or hanged on the wall depending on your preferred aesthetic. There are also six different outdoor unit models you can choose from.
What are the different types of VRV Home ACs available?
The VRV Home AC can be either duct-type or wall mounted ACs. The duct-type VRV is slim and mounted high on the walls of every room. It is ideal for those who are doing the interiors of their new home or those who have taken up a renovation project.
Within the duct-type VRV, you also have two mounting choices – slim ceiling mounted, and mid-static pressure ceiling mounted. With up to 700mm width and only 23 kgs light, the slim ceiling mounted is best suited for installation in limited spaces with drop-ceilings.
The mid static pressure ceiling allows for a flexible duct design. The weight of this model has been considerably reduced from 44 kgs to 28 kgs only. The drain pan of this unit can be detached for easy cleaning. Additionally, an antibacterial treatment with silver ions is coated on the drain pan to prevent the growth of slime, mould and bacteria that could potentially cause blockages and odour.
The wall mounted VRV Home ACs look like your standard split ACs with a stylish flat panel design, again to accommodate with your interior décor. To learn more about its specifications, you can visit our VRV Home website page under the Products and Services tab.
What are the top advantages of the VRV Home AC?
Apart from combining eight indoor units in one outdoor unit, the VRV Home air conditioner comes with multiple benefits suited for our customers. Here are some of them.
Space Saver – First and foremost, the VRV Home saves a ton of space for outdoor units. You will not have to install units outside each room's AC. Instead, you can choose a spot for either mounting the outdoor unit or even placing it on the floor, like in your balcony.
Sleek Interiors – This system is best if you want your air conditioners to fit seamlessly with your interiors. When it's ducted, it blends well with your walls and when it's mounted, it has a flat casing.
Quiet Operations – Even if you place your outdoor unit on the balcony, the VRV systems are designed to expel minimum sound and hence will not be an inconvenience. It goes without saying that the operational sounds can barely be heard, if not completely muted indoors.
Energy Efficient – Perhaps the biggest advantage is that the VRV is a high efficiency central AC. Power consumption is at its minimum as there is only one central compressor unit, thus optimizing electricity and air flow.