Benefits Of a Central Air Conditioning System
November 22, 2022 | 06:45 AM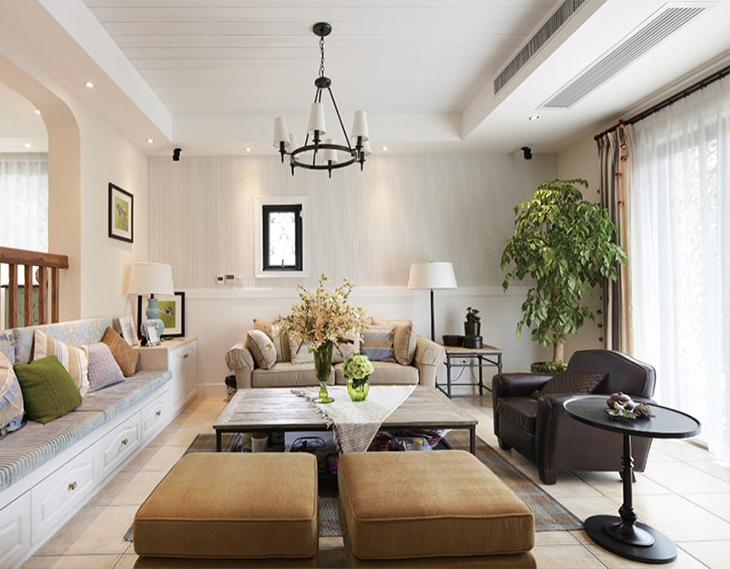 In today's time and climate conditions, air conditioning has become essential for almost all places. While some spaces require one or two window/split ACs, others require a central air conditioning system. Do not worry if you have heard this term for the first time. We have collected the necessary details about VRV Home central AC that you need to know before opting for it, including its benefits. So, you can easily see why you should go for the central conditioning system.
What is Central AC?
Daikin central air conditioning provides you with the benefit of eliminating multiple outdoor units of the system. It has a centralized outer unit that can be connected to various indoor units. The outside air enters the unit, gets conditioned, and then is delivered to each room/outlet through a duct system or hi-walls. This air is further circulated within the system to recondition it.
Now that you know what central air conditioning is, it is time to move on to its benefits.
Benefits of Central AC
In case you are confused between the separate ACs and VRV Home central air conditioning, we are here to make the decision easy for you. Here are a few reasons why your big home needs a central air conditioning system.
Quick and Hassle-Free
Imagine having to go into each room of your home and manually switch on each air conditioner. This will be a long and tiring process. This is where VRV Home central air conditioning comes into play. The method is both quick and hassle-free. All you need to do is turn on the main unit to let the conditioned air flow into the entire space. What is even better is that you can set the temperature or other settings of individual ACs, making it comfortable for each room. Even the cooling with the central system is quick, improving the overall experience.
Easy Installation
When you opt for multiple air conditioning systems, each of them would come with one indoor and one outdoor unit. This means you will have to look into multiple installation procedures. It might even end up ruining the aesthetics of your place. If you do not wish to sign up for this hassle, go with the Daikin central AC.
There will be a little planning required initially because you will need the ducts to be installed within the walls, floors, or ceilings. Once that part is sorted out, there is no further trouble. The single outer unit will be connected to one end of these ducts, and each outlet unit will be covered with grills. As they may or may not have any indoor units, there is no chance of ruining the aesthetics of your place.
Minimal Noise
While air conditioning is crucial for your big home, you do not want the place to be excessively noisy all the time. Daikin central air conditioning stands out here as well. The overall system makes much less noise as compared to conventional air conditioning systems. Also, only a single unit is installed outside the building, reducing the amount of noise that enters your space.
Multiple Functions
While there is only a single outer unit of the system, it provides you with all essential functions. This means that the system does not only cool or heat the air up, but it also conditions it according to your requirements. In simpler terms, a modern-day VRV Home central air conditioning system provides you with multiple functions so that you can get the atmosphere as per your needs from a single system.
Clean Indoor Air
Last but not least, the reason to opt for Daikin central air conditioning is clean air. This is one of the most overlooked points of choosing a central air conditioner as we do not consider indoor air as impure. However, you must know that indoor air can be even more impure as compared to outdoor air because of low circulation.
Conclusion,
These were the reasons that make Daikin central air conditioning a great fit for your large spaced house. So, now you can explore the available options and find the best option.