Budget friendly Ideas to improve your Residential central air conditioning
May 28, 2021 | 02:15 PM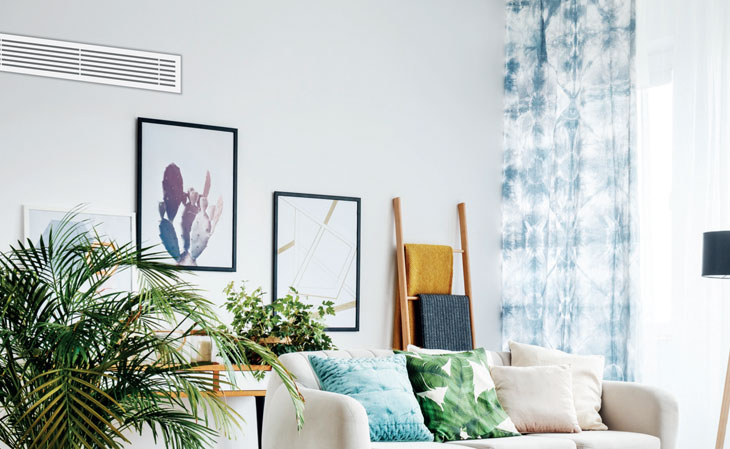 Half of your total utility expense is made up of heating or cooling bills, as per recent reports. Using a high efficiency central air conditioner hence makes up for the largest energy expense of any house and ultimately the human kind. While we are already in the summer season for our part of the planet, it is the time to find out effective yet budget solutions for maintaining and improving your Air conditioning efficiency. These no cost ways will improveair conditioning in your home and help you obtain maximum from your system while regulating your expense.
In this blog we will discuss such no-cost recommendations forair conditioning improvement and maintenance. These recommendations can help improve air conditioning systems and keep them healthy in the warm weather.
Cleaner outdoor unit space: Residential central air conditioning system need to focus on cleaning around the outdoor unit as it will work most efficiently if it is clean and clear of any debris.
Keep Indoor vents unblocked: You can vacuum clean the indoor unit of any dust and debris to help maintain steady airflow in the system. It is recommended to keep items like, blinds, furniture, and toys away from the vents so that it does not block the air flow.
Increase the thermostat: Adjusting to temperatures that is 5 – 8 degrees below in winters and higher in summers can help save money and energy. With a workable thermostat, you can adjust the temperature for varied times of the day. Also, for when you are going to be away from home for several hours.
Put heat producing appliances away: from your thermostat. Keeping heat radiating gadgets ear your thermostat will confuse it with high temperature inside your room, thus it will consume more power to cool it down. This will increase cost and energy.
You must keep blinds and curtains closed: In the time of the day when there is excess heat, when sun hits the windows directly in your home, keeping the curtains and blinds closed can keep some of the heat from entering the inside your home.
Clean the drain line: Often people avoid it but to maintain high efficiency central air conditioner the drain by the indoor cooling coil, typically mounted above the
furnace in the basement needs to be cleaned time to time.
Cut down dryer and oven usage: You must avoid using these appliances in the hottest hours of the day. It will warm the air to be drawn into your pace which will make your AC to work harder and consume more power.
Insulate the exposed ductwork: Any ductwork that runs in an open surrounding should be properly sealed so it doesn't leak any of your conditioned air. The ductwork must be properly insulated with a thick duct insulating material.