Don't let air conditioning ruin your décor of your space
February 01, 2019 | 01:15 PM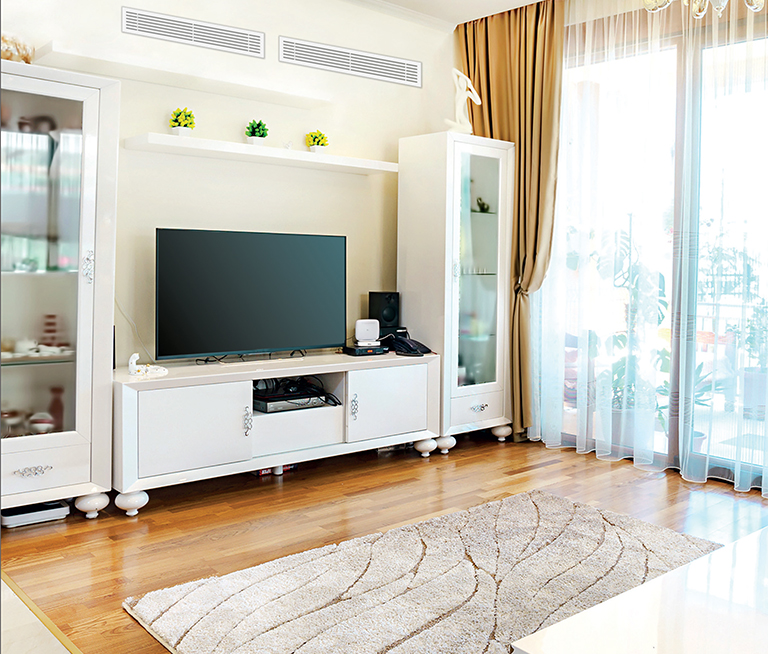 The biggest fear people face while deciding on the air conditioning installation is the ruining of the décor of the space. This is because air conditioner installation involves heavy mechanical work which may interfere with the décor of your space. Be it a window AC or a split air conditioner, things tend to get disturbed in terms of aesthetics during the installation.
Just think of a situation where you have five air conditioners installed in five separate rooms. These split air conditioners require five different external units to perform. This is where the external aesthetics of your home would be compromised as there will be 5 different external units hanging on the external walls of your home.
Keeping such a complex installation in mind, Daikin has come up a revolutionary air conditioning system – VRV Home. This next-gen air conditioning home aspires to omit the need of separate outdoor units for multiple indoor units by replacing them with a single outdoor unit. So, this way, you can connect multiple indoor units to a single outdoor unit. And it is not just the visual aspect of your home that would be enhanced but there are several other features of this system. Get to know them below.
Connection Ratio
With VRV Home, you can choose to enjoy the flexibility of connecting up to 140% capacity of indoor units over outdoor units. This permits you take advantage of redundancy of usage (Connection capacity from 50% to 140%).
Wider Operation Range
The versatile operation range of the VRV Home system works to control limitations on installation locations. The operation temperature range for heating goes all the way down to 0°C, while cooling can be performed with outdoor temperatures as high as 49°C.
Singe Phase Power Supply
The indoor units as well as outdoor units can easily work on single phase power supply. This enables VRV Home adaptation at residences where 3 phase power supply is not available.
Brazing Free Installation
Daikin is committed to redefining air conditioning installation by awarding it superior quality and efficiency. VRV's Flare connection-based header pack eliminates need of brazing resulting in quick, safe & quality installation.
So, give a touch of smartness to your beloved home by choosing Daikin VRV Home.