Hacks and tips for new AC home owners
December 15, 2021 | 11:15 AM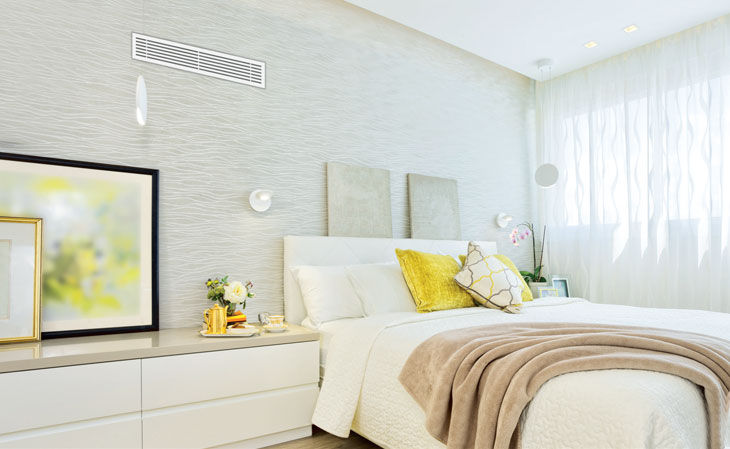 As a new homeowner, it is imperative to understand the HVAC system, and ensure that the air conditioning system stays in good conditioning. This will help you maintain your ac for a longer time and keep kit away from any probable damage or dangers.
Follow the following central air conditioning system hacks and tricks as a new ac homeowner and you will stay comfortable throughout the year.
Begin by understanding your HVAC unit,
At the time of moving to a new place/home, begin by finding out the age and efficiency of your HVAC system by analysing its rating and other features. For instance, go by the time since the house was made, if it is 10 or more years old it is likely to comprise of an older A/C unit that has run for the most of its younger lifespan and so it will require replacement. You can also expect lower efficiency ratings for older HVAC systems.
Further, it is advisable to get in touch with the former owner and make an HVAC inspection to verify about its actual age, whether if there were any issues with the system. One must also be aware and familiar with the terms and conditions of the HVAC system. It is advised to look for an energy saving central air conditioner system. Do also check for its warranty, if there is one.
DIY Maintenance
As a new homeowner even, you can check for several DIY steps that you can practice at home and give your HVAC system's life a longevity. At your new home, you can take steps to maintain your HVAC system. These easy maintenance steps could include replacing the air filters time and again and as needed. Maintaining a good HAC system means removing debris and weeds from around the outdoor unit. As an added and important step, you can also seal your home doors and windows as this prevents drafts and avoid your HVAC from being run down by being used lesser.
Next, get on installing a programmable thermostat at your home in order to lower the amount of power consumption that your central air conditioning system uses when you're not home. Besides, this you may also use curtains or other window coverings that can help you run your HVAC system less often, leading to lesser wear and tear.
Always schedule and a professional maintenance
Irrespective of how adept you are at you're at home cleaning sprees but you should have professional A/C maintenance done for your HVAC unit annually. If you are thinking to avoid maintenance for your system, let us tell you that going without maintenance would cost you an added 20 percent extra on your utility bills. Periodic maintenance takes you a long way on saving up on the heating and cooling costs besides also improving the air quality in your home and encouraging the lifespan of your HVAC system.
This also brings down any chance of an emergency repairs for your HVAC. Daikin offers you a range of Air conditioning solutions to choose from. Visit the website and know more. Or get in touch with an expert today.
Without a doubt we all know that knowing more about your new A/C unit and scheduling HVAC maintenance from time to time are crucial areas of ensuring that the system lasts for years and runs smoothly.