How VRV residential central air conditioning systems have changed the air conditioning market?
March 30, 2020 | 10:00 AM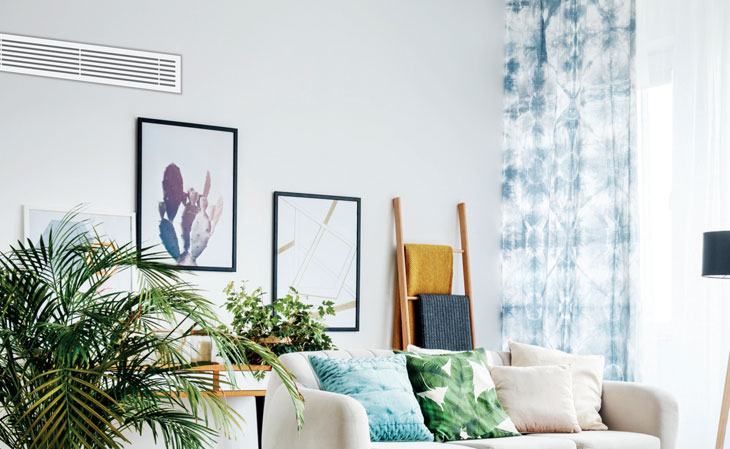 Most of the consumers use air condition and heating systems regularly, however, not everyone is aware of what technology goes into these systems. One type of air conditioning systems that is making its mark in the HVAC market is the VRV system. Most of us might simply consider a VRV system to be an ordinary air conditioner, but let's find out more about how this central air conditioning system works and what sets it apart from other residential air conditioning systems.
What is VRV?
Based on the inverter technology compressors, the first VRV HVAC systems were invented by Daikin during the early 1980's. As a technology leader in the HVAC industry, Daikin had then registered the VRV term (which stands for Variable Refrigerant Volume1) as an official trademark. This unique system that comes with the promise of "Daikin advantage" is based on several principles:
Refrigerant only: This means that refrigerant is the only coolant material in the system in contrary to the chilled water systems, where refrigerant is used for cooling/heating the water that is circulated throughout the whole system.
Inverter compressors: These compressors allow the air conditioning system to lower power consumption with partial cooling and/or heating loads.
Multiple air handlers: One outdoor unit can be connected with multiple indoor units in this central air conditioning system.
How does it work?
These systems capture residual heat from the air conditioning environment while cooling, and then simultaneously re-use the absorbed heat to warm up the other parts of your home or the building, thus, enabling you to air condition the living room for the guests while heating up the other room where the kids are sleeping. Moreover, the Daikin VRV systems feature the automatic refrigerant charge function, which automates the charging of the optimum refrigerant amount and closing of shut-off valves with the press of a switch post pre-charging. In other words, the valves circulate only the minimum amount of refrigerant needed. Also, they offer individual temperature control of the air conditioning zones. Thus, the system not only uses less energy but would also help you save money in the long run on your utility bills.
Daikin VRV system types:
Cooling only systems: This type, as the name suggests, can only cool. Heating is not available and fan and dry modes are available for each indoor unit independently.
Heat Pump systems: In these variants, all the indoor units can either heat, or cool (although, not at the same time). Additionally, fan and dry modes are available for each indoor unit independently.
Daikin VRV indoor units also offer three variants:
Slim Ceiling Mounted Duct Type: This variant offers slim design, quietness and static pressure switching. These types of indoor units are best suited to be uses in drop-ceilings
Mid Static Pressure Ceiling Mounted Duct Type: This variant allows for flexible duct design and all models offered by Daikin are only 300 mm in height. Moreover, the drain pan and pump are equipped with an antibacterial treatment that uses silver ions to prevent the growth of slime, mould, and bacteria that cause blockages and odors.
Wall Mounted Type: With a stylish flat design, these indoor units have been designed for the users who keep décor and aesthetics at the helm of their desired air conditioning experience.
Thus, Daikin VRV central air conditioning systems provide a valuable option for engineers and developers to consider. The versatility and efficiency of these systems has changed the global air conditioning market massively, with more modern users opting for VRV technology in their homes and offices.