Look nowhere else! Daikin India offers VRV central air conditioning systems to match your lifestyle needs!
August 27, 2020 | 07:00 AM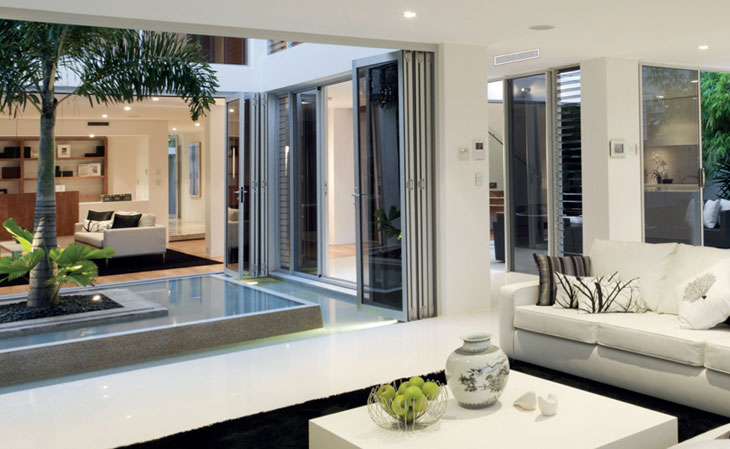 Air-conditioning is the best modern invention so far and you wouldn't disagree! From making our lives more comfortable to adding to the aesthetics of our interiors, modern air conditioners - from window units to a central air conditioning system - are more energy efficient and cost effective now than ever before, so your energy bill doesn't have to go up while you cool down. Here, are the different types of VRV systems offered by Daikin for your convenience and comfort:
Types of VRV residential air conditioning systems
Cooling only systems - These systems can only cool. Heating is not available. Fan and Dry modes are available for each indoor unit independently.
Heat Pump systems - All the indoor units can either heat, or cool at a particular time. Fan and Dry modes are available for each indoor unit independently.
Heat Recovery systems – These systems are the most sophisticated ones, where cooling and heating may be available by each indoor unit, independently, at the same time.
Thus, if you're looking for a single system that offers a combination of heating, cooling, and ventilation, then you should opt for a VRV system. It not only offers an ultimate temperature control solution that is suitable for any building, but it is also highly energy-efficient in the long run.
Daikin VRV system and why choose it?
First launched in Japan in 1982, Daikin VRV system now offers an enhanced line-up to meet the ever widening needs of the cosmopolitan consumer.
VRV Home:
VRV Home replaces all the outdoor units of the house with just one outdoor unit where different styles of indoor units like duct type and hi-wall can be connected with a single outdoor unit. The trunk-shaped outdoor unit can be easily be installed on a balcony, realizing complete system installation within each floor. While the compact outdoor unit can be hanged on the wall eliminating need for floor space, which enables more useful utilisation of the space on the building rooftop.
VRV X:
VRV X series also integrates with 1st VRV IoT solution that enables automated air-conditioning systems with data analytics-driven to maximize operating efficiency using performance monitoring and predictive features.
VRV S: Ideal for light commercial and residential projects
VRV integration with AHU: Ideal for small to large commercial spaces. Daikin offers a range of R410A VRV Condensing Units for use in conjunction with Air Handling Units.
VRV IV: Next generation VRV with revolutionary VRT technology.
VRV W: Water cooled VRV III is an individual air conditioning system that utilises water as a heat source.
Learn more about these types at: https://www.daikinindia.com/products-services/vrv