Myths about the VRV Home
April 18, 2022 | 10:00 AM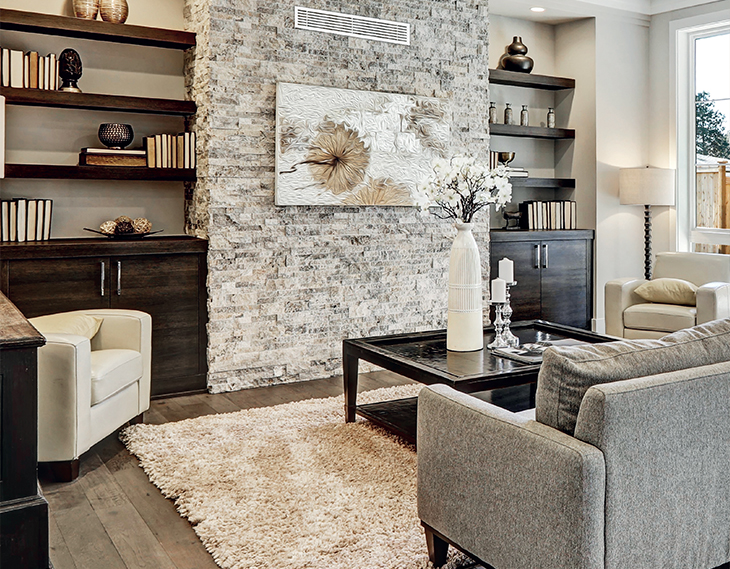 The Daikin VRV system was first launched in Japan in 1982. It was a revolutionary invention in the world of air conditioning. This unique central air conditioning system was developed to ensure cooling in individual zone controls to prevent the massive loss of energy that would occur prior.
The VRV Home is an energy saving central air conditioning system that is a must-have in your home. Unlike traditional split air conditioning solutions, it doesn't need one outdoor unit per indoor unit. Instead, with the VRV Home, you can have up to 8 indoor units that are all supported by just one outdoor unit! An outdoor unit with a 4 HP capacity can run 6 indoor units, an outdoor unit with a 5 HP capacity can also run 6 indoor units and one with a 6HP capacity can run 8 indoor units. The indoor unit options consist of a hi-wall air condition and a duct, both of which have low and high static pressure.
For anyone who has been on the search for the best of technology, comfort and luxury, look no further. It's time to meet the ideal central air conditioning system.
There are many myths about the VRV Home, so let's get down to it and debunk them.
VRV air conditioning consumes more energy
This couldn't be further from the truth. VRV air conditioning has completely changed the way we view cooling. This unique ability of the VRV to use one unit to handle multiple indoor units makes it more energy efficient. With the VRV, you can be kind to both the planet and your wallet!
VRV can only be used to cool
The VRV Home offers both cooling and heating facilities! Its HVAC system ensures that this unique central air conditioning system is reliable and will stick by your side through a hot summer day AND through a cold winter night. This too makes it pocket-friendly, as you won't have to buy a separate product every time the weather changes.
Only big homes need the VRV
Whether it's a home with two rooms or one with eight, the VRV Home comes in handy. The fact that you only need one outdoor unit allows you to have more space for other things. It's truly one of the best residential central air conditioning system options for modern households.
Now, that we've established that these myths about the VRV Home could not be less true, it's time to look at everything else that makes this energy saving central air conditioning system such a coveted one.
This system also redefines comfort with its smart technology and convenient features. One way in which the VRV Home proves to prioritise comfort is with the Night time Quiet Operation feature that ensures a good night's sleep by reducing noise and vibration. If you're someone who has trouble sleeping, then this will be your new best friend.
It's also a great choice if you want to reduce your carbon footprint! Its energy efficiency will make sure you're not only eco-friendly but also help you save on those hefty utility bills! What's better than a deal where you can save the environment and money at the same time?
The sleek, minimalist design is the perfect addition to your home's aesthetic. With the neat and clean look, you not only have a beautiful home but also more space to keep your things! You can choose from different types of air discharge and suction methods so as to create the design you want.
If you want something that will provide coolness, comfort, control and convenience in one single system, then you want the VRV Home. There's no better choice for your home.