Understanding The Basics of VRF and VRV System
August 31, 2021 | 05:15 AM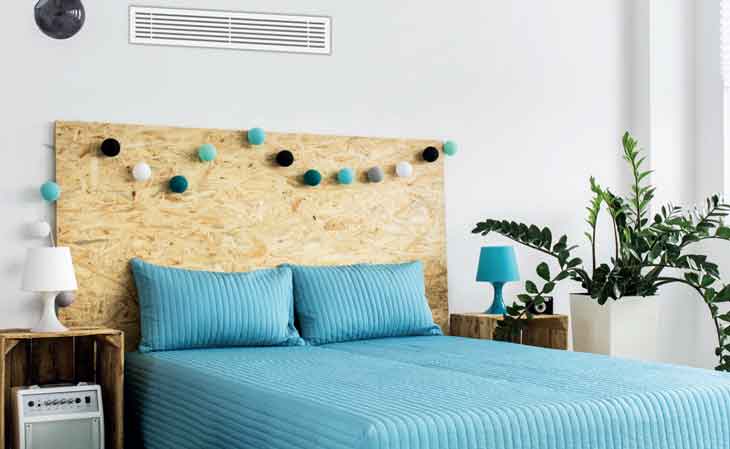 Some people misunderstand VRV and VRF systems to be two different HVAC technologies. As a matter of fact, VRV and VRF are two distinct terms for the same HVAC technology. VRV is a patented term by Daikin, because of its coming up with the world's first multi-split type air conditioner for commercial buildings. With the best in class Inverter technology compressors, the first ever HVAC technology VRV systems were invented by Daikin in the early 1980.
Being the pioneer for manufacturing innovative air conditioning systems in the HVAC Industry, Daikin registered the VRV term that stands for variable refrigerant volume as an official trademark. All other companies use VRF which is Variable Refrigerant Flow as their similar HVAC systems. Ultimately, VRF is today one of the most common terms used for such systems.
VRF is the royalty or the luxury in the industry of air conditioning solutions. It is intricately sophisticate with advanced technology cooling that is based upon several principles:
Refrigerant– VRF uses the refrigerant as the only coolant material in the system, unlike the conventional water systems where refrigerant is used to chill the water that is further circulated through the whole system to chill the air.
Inverter system- This is an edge cutting technology that has helped people save big on their utility bills and power consumption. The lowering power consumption with partial cooling/heating loads.
Multiple air handlers' also known as indoor units placed on the same refrigerant circuit or area.
Capable of expansion: The modular expansion of large projects to grow in stages and/when required.
What is a typical VRV system structure?
A basic VRV air conditioning system comprises of an outdoor unit with one or multiple compressors, multiple indoor units or fan coils, refrigerant pipe going from outdoor to indoors. This is what a basic VRV system consists of!
Communication wiring that runs from indoor unit to the refrigerant consists of 2 wired cable connected from the indoors to outdoors. It thus designs an internally closed network. This is a pivotal aspect of any VRV installation.