Why VRV is the best high efficiency central air conditioner and a complete solution for climate control in your building?
October 05, 2020 | 07:15 AM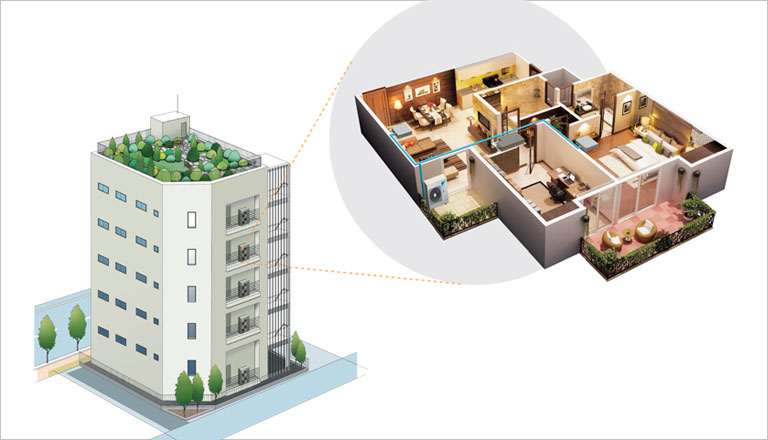 VRV (Variable Refrigerant Volume) air-conditioning systems come with an Inverter technology-based compressor developed by Daikin in 1982. These systems are for building applications and come with improved individual zone control, which helps in maintaining the climate of overall building efficiently. Here are a few of its advantages:
Individual Control
VRV Systems have the ability to enable zones on the same or different floors for providing individual air conditioning control through refnet VRV.
Cost-Effective
Due to individual controls for each zone, VRV systems are quite lower on cost. When compared to other systems, VRV systems are the only ones with the ability to heat or cool specific spaces simultaneously. Thus, with VRV systems, the total load for a specific System can be altered based on the specific air-conditioning needs.
Energy -Efficient
VRV systems are capable enough to reuse heat from various rooms through the refrigerant pipe using heat recovery technology. They can reuse heat from places like the server and offices for providing heat to other areas according to the user's needs.
Utilises space efficiently
The VRV systems provide enough space to use, have a simple installation process and the highlight of these systems is that there is just one outdoor unit to control multiple indoor units.
From Energy efficient central air conditioner, to ventilation and building management, Daikin VRV air conditioning system has climate solutions for your buildings. The intelligent sensors direct airflow away from people and automatically switch the unit to energy-saving mode or turn it off when they detect that the room is empty. Smart programmes make climate control easy throughout the entire building and our Building Management System (BMS) allows you to integrate and control all aspects of your building (heating, cooling, electricity, lighting, elevators, etc.)