Why you need the VRV Home
February 15, 2021 | 10:00 AM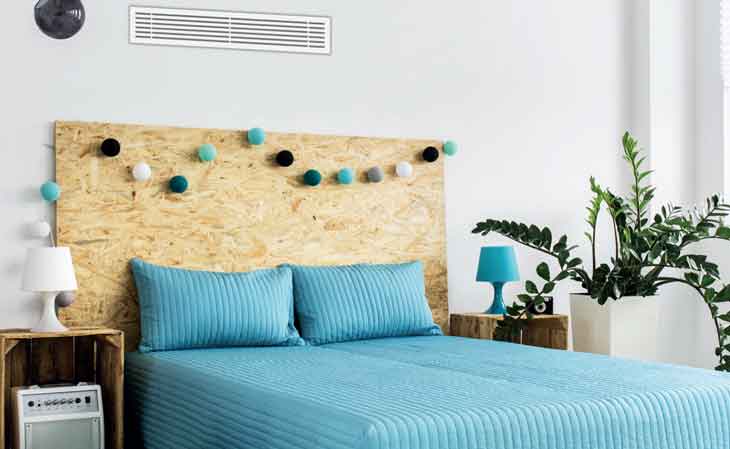 If you're tired of looking at multiple outdoor units for your air conditioners, the VRV Home is for you. It's time to meet the ideal central air conditioning system for anyone who wants the best of technology, comfort and luxury.
In the VRV home, an outdoor unit with 4 HP capacity can run 6 ACs inside while an outdoor unit with 5 HP capacity can run 6. For larger homes, the ideal option is the 6 HP capacity unit which can run up to 8 units! The indoor unit options consist of a hi-wall air condition and a duct, both of which have low and high static pressure. This unique ability of the VRV to use one unit to handle multiple indoor units makes it energy efficient and allows you to have more space for other things. For this reason, it's one of the best residential central air conditioning system options for modern households.
This system also redefines comfort with its smart technology and convenient features. One way in which the VRV Home proves to prioritise comfort is with the Night Time Quiet Operation feature that ensures a good night's sleep by reducing noise and vibration. If you're someone who has trouble sleeping, then this will be your new best friend.
Another thing that makes the VRV so attractive is its HVAC system. The VRV Home will be reliable and stick by your side through a hot summer day AND through an icy winter one. This makes it pocket-friendly as well, as you won't have to buy a separate product every time the weather changes.
It's also a great choice if you want to reduce your carbon footprint! Its energy efficiency will make sure you're not only eco-friendly but also help you save on those hefty utility bills! What's better than a deal where you can save the environment and money at the same time?
The sleek, minimalist design is the perfect addition to your home's aesthetic. With the neat and clean look, you not only have a beautiful home but also more space to keep your things! You can choose from different types of air discharge and suction methods so as to create the design you want.
If you want something that will provide coolness, comfort, control and convenience in one single system, then you want the VRV Home. There's no better choice for your home.