Are VRV systems expensive?
June 20, 2022 | 08:00 AM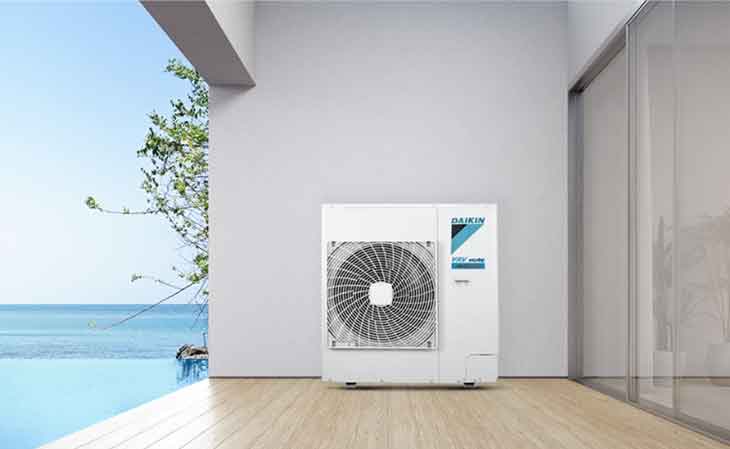 Two of the most basic requirements for creating a comfortable living space are proper ventilation and air filtration. As a result of today's pandemic situation, our lifestyles have changed dramatically, with people spending more time indoors. The recognition that indoor air quality can be just as bad as outdoor air quality has increased the demand for good air quality. VRV Home offers the best central air conditioning systems for your home, all of which are packed with cutting-edge technology. Our patented VRV technology is an innovative development that simplifies air conditioning for your entire home while also ensuring energy savings and comfort.
In new construction applications or when an existing system has reached the end of its useful life and must be replaced, VRF systems can be very cost-effective. But it also depends on the brands.
Daikin is the best central air conditioner brand because we strive to provide not only comfortable and efficient air conditioning for your homes, but we also care about the environment. Our VRV Air conditioning systems are powered by an inverter, which provides improved precision temperature control and efficiency, allowing us to significantly reduce energy costs.
Daikin has a model to suit everyone's needs. We provide a wide range of the best central air conditioning units, including VRV outdoor and VRV indoor units. VRV system is an excellent home air conditioning solution. It replaces multiple outdoor units in your home with a single outdoor unit. 8 indoor units can be linked to one outdoor unit to create the space you've always wanted. You can also select from a number of indoor unit styles, including duct tape and hi-wall, that can be linked to a single outdoor unit. The outdoor unit can also be hung on the wall, freeing up floor space.